This is my Beauty Haul Australia review.
Have you just noticed www.beautyhaul.com.au popping up everywhere? Wondering is Beauty Haul a scam? I took one for the team and made an order on Beauty Haul Australia. Now you'll know – is Beauty Haul legit?
The low-down: is Beauty Haul a scam?
Nope. My order arrived and it was all genuine products.
My complete Beauty Haul review.
I was innocently scrolling through my Facebook feed when an ad for Beauty Haul (www.beautyhaul.com.au) popped up. It was full of makeup and skincare packs for as little as one-tenth of the usual pricing.
I couldn't believe my eyes. I clicked through to the website and there were huge packs of my favourite brands, including vegan-friendly Australis, for super low prices.
Seems kinda fishy, right?
Usually, when something seems too good to be true, it is. So I jumped online to take a look at some reviews and it turned up nothing. Either this is a brand new business about to be added to my bookmarks bar, or this is a huge scam.
Luckily, it wasn't.
I added $13 worth of product to my cart, which for the record was an Australis AC On Tour Palette, a GRLBOSS eyeshadow palette, and four makeup brushes. Shipping was $10.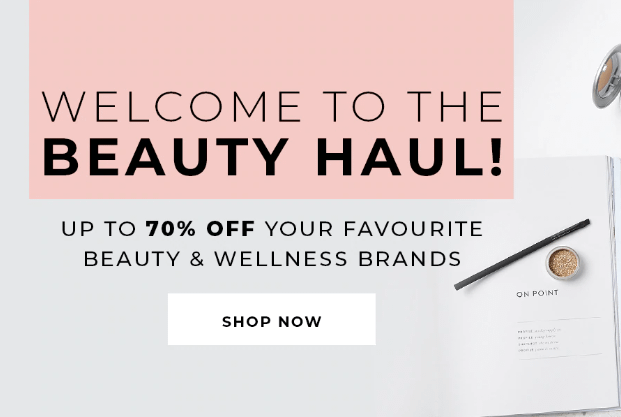 I thought it wouldn't be the worst thing in the world to get ripped off around $20, and if it did arrive, well then that would be the best thing in the world. So, I took one for the team and made an order on Beauty Haul so that I could let the world know whether or not it's real.
Is Beauty Haul legit?
From what I can tell, the products are 100% genuine. They come in a Heritage Brands box too, so yep. Totally legit.
How long does shipping take from Beauty Haul Australia?
About one day.
I got an email to say there would be some delays with my order since the website got a lot of traffic from their launch sale. After six days, I received an email saying it had been posted and it arrived the next day. I live in regional Tas, by the way.
It's all positive here.
5 stars to Beauty Haul! Let me know in the comments below if you've ordered from Beauty Haul and if you were satisfied.
This is a short and sweet post just to let you know that Beauty Haul Australia is safe to order from. We like it straight to the point here at Rosa's House!
Do you want to see more?
If you liked this Beauty Haul Australia review, be sure to check out my other product reviews here.